Looking for educational TV shows in German and Spanish
Page 1 of 1 [ 4 posts ]
Adam_K93
Yellow-bellied Woodpecker

Joined: 6 Jan 2016
Posts: 74
Location: Around the world
Hello,

I'm sorry this is in English, but I don't speak German or Spanish.

I am interested in learning German and Spanish (Mexican Spanish), and am looking for educational TV shows.

If you have seen things like the French show "C'est pas sorcier", it is a show where they explain how things are made and where they come from. I am hoping to find something like that.

I have been googling but don't know what is "good" and "bad". I might find the most hated show in Germany or Mexico and would have no idea, so I wanted to hear from natives what is good and bad. I don't care for dramas and such, only documentaries and educational programs.


Please if you have any suggestions, I would like to hear them.

Thank you,
Adam

_________________
Fluffy bunnies
Nightingale121
Veteran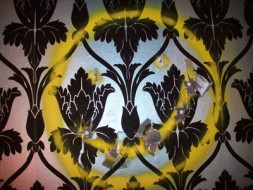 Joined: 2 Feb 2013
Age: 28
Gender: Female
Posts: 817

I am from Germany. Here is a show called "Sendung mit der Maus". It includes those educational parts, at least I think it is what you are looking for from your description, I don't know that French show. Since it is for younger children (but interesting to older people as well in my opinion because of the easy to understand explanations) it might be a good start when you don't speak German that well because the language is not too complicated.
I found that channel on youtube that has some of the educational clips, so you can just have a look and decide if it is what you are looking for:
https://www.youtube.com/playlist?list=P ... EB2C1F1C34

_________________
English is not my native language. So it is possible that there are mistakes in my posts. Please correct me, I´m still learning.
Adam_K93
Yellow-bellied Woodpecker

Joined: 6 Jan 2016
Posts: 74
Location: Around the world
Cactustelefonogato
Butterfly

Joined: 2 Apr 2016
Age: 29
Gender: Male
Posts: 14
Location: Chile
I'm Chilean and I can tell you 31 Minutos is the best kids show we have there (I watched the first seasons when I was a kid and watched the newest one last year and I still think it's awesome); besides being well-made and have nice music chances are you'll think it's funny no matter if you're a kid or an adult because it has funny stuff for both age groups. Plus it might teach you some Chilean culture stuff as well

All its episodes and songs are uploaded in their official YT channel (can't post URLs because I'm a new user, but their channel username is "31minutostv" so it's easy to find; you can even search "31 minutos" on YT and it'll appear anyway) . I know you mentioned you prefer Mexican Spanish but the dialect they use leans towards "standard" Latin American Spanish (and the show is popular in Mexico as well) so I guess you'd be okay with it. Hope it helps!

_________________
P.S: I'm actually genderqueer; please add a non-binary gender option. =_=