Autism and PTSD: Similarities and Differences
Page 1 of 1 [ 9 posts ]
Fenn
Veteran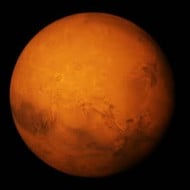 Joined: 1 Sep 2014
Gender: Male
Posts: 1,154
Location: Pennsylvania
I have been thinking about this a lot. I think some "PTSD" things can look really similar to some "Autism" things - but from different causes. What do you think? Can you tell me if this true in your life?

Autism and PTSD: Similarities and Differences - A recent case study and review highlight overlap between ASD and PTSD.

"To clarify potential symptom overlap in childhood trauma and ASD, we created the graphic below. On the left, we note symptoms of ASD. On the right, we have symptoms of PTSD. In the middle, we show how symptoms from the two disorders may overlap. For example, in the first bubble, we have "deficits in social-emotional reciprocity" for ASD, and "social withdrawal" for PTSD. However, both may manifest as "lack of interest in peers," which is shown in the middle."



_________________
ADHD-I(diagnosed) ASD-HF(undiagnosed - maybe)
RDOS scores - Aspie score 131/200 - neurotypical score 69/200 - very likely Aspie
HeroOfHyrule
Veteran

Joined: 4 May 2020
Age: 20
Gender: Non-binary
Posts: 6,838
Location: U.S.A.
I think the trauma I've had throughout my life at least compounds some of my ASD issues. I probably wouldn't have emotional and social anxiety issues to the extent I do without the trauma. I also find it unnecessarily hard to express myself in general due to aggressive reactions to me doing so.

_________________
I use he/him pronouns.

I like playing video games, watching cartoons and anime, reading, and cooking.

I also enjoy learning + cataloguing information about different types of animals and plants.


Edna3362
Veteran

Joined: 29 Oct 2011
Gender: Female
Posts: 8,762
Location: ᜆᜄᜎᜓᜄ᜔
I can tease it apart, easily, without the Venn diagrams.
Because I'm 100% certain I do not deal with PTSD or any major mental health issues.

Therefore I can say for certain that I do have primary developmental issues not rooted nor are related from trauma, including and not limited to areas socialization, language and communication.

I can tell how and why my own behaviors play -- and I'd give it an explicit explanation how or why.
I still need a decent guidance growing up and even now and then.
_________________
Gained Number Post Count (1).
Lose Time (n).
timf
Veteran

Joined: 25 Oct 2013
Gender: Male
Posts: 757

In a general sense I can see some overlap. The neurological variants that produce the sometimes detached view of the world can leave someone with Aspergers feeling like they are living life on manual control while they see NTs living like they are on automatic pilot.

People who have experienced abuse or trauma may also come to see the world in a less than trusting way such that they also frequently operate on manual control.

PTSD may have a fear based component while Aspergers may have an anxiety based component, but each may produce some similar effects.
SharonB
Veteran

Joined: 14 Jul 2019
Gender: Female
Posts: 2,031

In my case the ASD came first then the trauma from that. Albeit when my ASD-like mom burnt out, I was neglected. Some examples of ASD first: as a teenager I ran into a spider web full in the face and had a meltdown. Rather than my family supporting me I was ridiculed and outcast. As a young adult I did not respond "correctly" to a police officer. Rather than understanding, I was arrested on the spot and taken to jail. As a middle-aged adult I had a hormonally-triggered meltdown (from a miscarriage). Rather than the support group leaders supporting me I was formally and embarrassingly outcast. It's been a great thing that my ASD support groups are not "put off" by me; I still worry. Now I have PTSD-like responses to a toxic (discriminatory) workplace, to police officers, etc. On the other hand, I have an ASD friend who was raised by self-sufficient ASD parent(s) and was his own boss in a socially privileged class - he does not show signs of PTSD. I would say that generally he is comfortable with himself and his life, while I am not. I would say that generally I could manage and get through significant adversity fairly well, while he... would be inexperienced. Pros and Cons.
theprisoner
Veteran

Joined: 9 Jan 2021
Age: 33
Gender: Male
Posts: 1,076
Location: Britain
PTSD/CPTSD has a high probability of developing as a co-morbid symptom of a pre-existing ASD

_________________
AQ: 27 Diagnosis:High functioning (just on the cusp of normal.) IQ:131 (somewhat inflated result but ego-flattering) DNA:XY Location: UK. Eyes: Blue. Hair: Brown. Height:6'1 Celebrity I most resemble: Tom hardy. Favorite Band: The Doors. Personality: uhhm ....(what can i say...we asd people are strange)
carlos55
Veteran

Joined: 5 Mar 2018
Gender: Male
Posts: 933

It may help explain many self diagnosed autistics who had normal childhood development but think their autistic.

They probably have PTSD from the many setbacks and abuse in their life and reaching out for a label to explain it all as opposed to bad luck and poor choices.

Great diagram by the way thanks

_________________
"The reasonable man adapts himself to the world; the unreasonable one persists in trying to adapt the world to himself. Therefore all progress depends upon the unreasonable man."

- George Bernie Shaw
Fenn
Veteran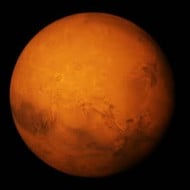 Joined: 1 Sep 2014
Gender: Male
Posts: 1,154
Location: Pennsylvania
My take is this:
Two causes
one effect.
But . . . what works for PTSD may not work for ASD.
on the other hand it might
ASD resulting in PTSD is a different thing.
If you have ASD you might get picked on, bullied or even attacked - and as a result end up with PTSD or CPTSD.
But I don't think that is what the original article is talking about.

_________________
ADHD-I(diagnosed) ASD-HF(undiagnosed - maybe)
RDOS scores - Aspie score 131/200 - neurotypical score 69/200 - very likely Aspie
Jakki
Veteran

Joined: 21 Sep 2019
Gender: Female
Posts: 6,589
Location: Outter Quadrant
Personally am not confident that the chart with circles is based on accurate info from , whatever observations they may have made.
Am thinking the differences in Autism and PTSD are more distinct than they represented in the chart.
Based on personal experiences for me and my younger non verbal sister growng up.
She had diagnosis from birth , mine later on and both of us had seen serious PTSD causing circumstances . And some of the overlaps that the circles represent seem like a idealistic idea of what some Psyche Pro. might want to use to help get themselves published in some journal somewhere.
Some of the circles seem accurate and do seem to overlap but several of them do not . i feel .
But i maybe bias for having experienced what i have with aspies experiences and CPTSD and
various Psyche doctors and various therapists etc.
_________________
Diagnosed hfa
Loves velcro,
Quote:
where ever you go ,there you are