Aspie authors writing social interaction
Robert312
Toucan

Joined: 14 Aug 2009
Age: 59
Gender: Male
Posts: 275
Location: Birmingham
Kraichgauer wrote:
Fenn wrote:
I am not a writer but I have preformed on stage. Writing is a bit like stage work - there is more than one artist involved. The Actor and the Director my re-interpret the intention of the Author and the result is new art - not the "incorrect" interpretation of the Writer. With a written piece, the Reader is an artist too - the character the Writer thought of as blond, the reader may interpret as a bruenette - the villain might be seen as a hero (Wicked on Broadway?). Fans might like the original Star Wars better than George Lucas' "improved" version with new special effects and a rewritten ending.

I think when an Author writes - he creates, but then, when a Reader reads he creates too.
Very insightful, and I think correct.
When I read a scene and later see it enacted. It is almost always more dramatic than I imagined it with characters yelling and hitting each other.

_________________
I am a trained monkey. Watch! I do tricks.
Fenn
Veteran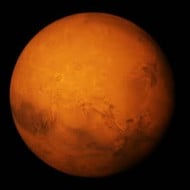 Joined: 1 Sep 2014
Gender: Male
Posts: 836
Location: Pennsylvania
I did a show in college where the author (a fellow student) came to the first few rehearsals. I very quickly really wanted him to leave. His ideas and my ideas and the director's ideas really didn't jive.

In the Audio Book version of "As You Wish: Inconceivable Tales from the Making of The Princess Bride" which is written and read by by Cary Elwes (ok someone else helped him with the writing) they have voice clips from the other cast members and the author and director and so on. Apparently they shot the Fire Swamp first and the author freaked out at the idea of the actress being set on fire. He eventually stopped coming to the shootings. I think it was mutual between him and the director.

When I read a book and then I see the movie - it never quite matches - usually the movie is terrible by comparison.
Case in point - the "Tunnel of Love" scene in the Percy Jackson movie - a scene i REALLY wanted to see done right by hollywood was just "not a bang but a whimper".
Sometimes the director's take is simply different and fresh. But that is rare.

_________________
ADHD-I(diagnosed) ASD-HF(undiagnosed - maybe)
RDOS scores - Aspie score 131/200 - neurotypical score 69/200 - very likely Aspie