How do you write a drama story?
Page 1 of 1 [ 4 posts ]
Joe90
Veteran

Joined: 23 Feb 2010
Gender: Female
Posts: 24,931
Location: UK
I'd love to write my own drama-type stories, like the TV soaps. But it's so hard to come up with a plot. With dramas you have to come up with an A and B story that kind of fits together, bonus points if you can also come up with a C story too. Unlike most Aspies, I find drama so fascinating; relationships, emotions, social interaction, lies, secrets, promises, love - all that everyday life stuff. It's so enjoyable.

But anyway I'd like to write a series of stories about a group of British high school students, but without copying storylines from Grange Hill (although those are some excellent storylines). How do writers come up with such juicy storylines and plots?
_________________
Female
Aged 32
Diagnosed with ADHD
Have RSD (Rejection Sensitivity Dysphoria)
Have Anxiety Disorder
Diagnosed with mild ASD but I don't identify as autistic
HighLlama
Veteran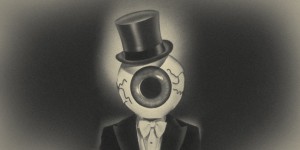 Joined: 12 Apr 2015
Age: 39
Gender: Male
Posts: 8,017

You might borrow a general plot and put it in a new context--or combine with another--to make it your own. Some writers do this. Shakespeare would maybe borrow an A story and combine it with a B story he also borrowed, combining two sources to form satisfying tension between them. And he would change a lot, adapting them so they were more dramatic.
_cora_
Snowy Owl

Joined: 26 Oct 2021
Age: 15
Gender: Female
Posts: 152
Location: United States
Ohhh, I relate soo much... I've actually written a bunch of drama and watched reality TV my whole life. Before that it was dolls getting into bad relationships and then breaking up and having giant fights, Barbie being a jealous b***h, y'know, all the good stuff.

Most of my ideas come from some original obsession that then evolves into me creating characters. The only way I think of anything good is talking to someone about it and seeing what they think, which isn't appropriate in every scenario, but still the only way I come up with such good ideas. It takes a lot of time for my brain to come up with good ideas, and most of my developed storylines took months to years.

But really, the only trick is that you have to be very excited about what you're writing. That may mean writing something just very strange, like 99% of my works I would never tell someone I know about them. But I still must share them, as writing is a very social thing for me, like most things. I must share my creations and get feedback or I'll quit, so I have a secret fanfic account. So I would create an account online to share what you write with others, if it's weird make sure no one knows it's you posting it.

Also, by drama, do you mean a normal story with dramatic scenes (has paragraphs, descriptions of what's going on, y'know, a typical book) or a drama as in a play? Where there's stage directions, the characters have lines, scenes and acts, and it's meant to be performed on an actual stage.

Once you know exactly what you want to make, you could think of some ideas for the main conflict, which can be anything really. It could be that someone is unsatisfied with their relationship, a giant fight and breakup, an ex is trying to come back, multiple guys are in love with the same girl, or the other way around, or even something like someone's house burns down, there's a tornado, someone dies, someone gets pregnant... The possibilities are endless! If these are high schoolers, there's even more opportunities for drama: Parents fighting, grades, teachers... maybe teacher drama as a subplot? Is that what that's called?

If I rambled for as long as I wanted, I'd be here all night. Anyways, to summarize, you should come up with some interesting main events first, just whatever you think sounds good, then some characters. And I would recommend trying to discuss with other authors or friends, to see their ideas on what would be good. Or just to brainstorm your ideas out loud.
Joe90
Veteran

Joined: 23 Feb 2010
Gender: Female
Posts: 24,931
Location: UK
Nobody else I know are into writing.

I get hooked on a movie or TV series then really want to write a story about it. But when I try to make up my own characters they never seem as good as the real characters in the movie/TV series. So I end up just using those characters instead, but making up my own plots (these stories I'm not willing to publish, I just write them for fun).

I think getting ideas from things that happen in my day to day life and putting them all together is a good way to think up ideas for plots. It could be anything, even little things. Right now, two people have been suspended at work, and the boss is at wars with another co-worker who I like but nobody else does - those two alone are good enough to have as a drama plot, as a person like me who is into drama will find this interesting.

Maybe that's where producers get their ideas from for storylines: their daily lives. Drama doesn't need to involve far-fetched plots or fantasy. It's drama, not action.
_________________
Female
Aged 32
Diagnosed with ADHD
Have RSD (Rejection Sensitivity Dysphoria)
Have Anxiety Disorder
Diagnosed with mild ASD but I don't identify as autistic