Confirming plans/not knowing if we're still dating :(
Page 1 of 1 [ 4 posts ]
umbreon89
Emu Egg

Joined: 25 Nov 2013
Gender: Male
Posts: 2

The girl I've been seeing told me she would text me by 10 p.m tonight to confirm plans for Tuesday. I tried texting her at 9, when she would be done with work, and a couple hours later have no response. After we discussed hanging out she had started texting me about a tv show she was watching, then didn't reply when I wrote back, so I was already getting worried. We were last texting on Friday. She has never flaked on me before and always texted me when she said she would. This seems so out of character.

I'm wondering if this means that she dumped me
On Saturday she told me that wasn't sure about taking our relationship further because I 'seem to have a hygiene issue,' but that she would still be up for hanging out if I wanted to. She had sent me a bunch of texts so I didn't see the hygiene stuff until Saturday. She had written that she otherwise really liked me and likes nearly everything about me. I'm agonizing now because if I had this info when we were texting earlier, I would have responded differently. I tried texting her the other day to explain that I'm usually good with hygiene but have been sick and recovering from a leg injury lately and was just not on top of my game.

I offered to try showering or freshening up before seeing her. She never replied to my explanation, but I figured since it is so personal maybe it would be better for us to talk about it in person. I thought she would be willing to give me another chance or at least talk to me. She was the one who offered to still hang out. I'm really upset that I haven't heard from her. I want to just talk to her in person and see if we can work things out, because if she thinks everything else has been so great, and this issue is fixible, I don't want to lose out because of something so stupid


Tomorrow also might be my last chance to see her - or at least, it will be for a while, because she's leaving town Wednesday for Thanksgiving break. If I don't hear back from her by tomorrow, would it be weird to stop by her apartment? She lives by my school, and we usually hang out there.
cberg
Veteran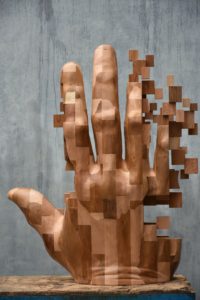 Joined: 31 Dec 2011
Gender: Male
Posts: 12,183
Location: A swiftly tilting planet
Just don't think of anything in terms of last chances. All you're looking for is opportunities, the concept of a 'chance' can be misleading because it's conditional. I also don't see school schedules as much of anything to worry about, at least they give people meaningful things to ponder while they aren't being sociable.
_________________
"Standing on a well-chilled cinder, we see the fading of the suns, and try to recall the vanished brilliance of the origin of the worlds."
-Georges Lemaitre
"I fly through hyperspace, in my green computer interface"
-Gem Tos
thewhitrbbit
Veteran

Joined: 30 May 2012
Age: 35
Gender: Male
Posts: 3,124

JanuaryMan
Veteran

Joined: 1 Jan 2012
Age: 36
Gender: Male
Posts: 3,359

Don't dwell on the hygiene and just try to fix it where possible. Talking about it with her is only going to put her off even more.
So instead just ask to hang out as per normal, and turn up squeaky clean, looking groomed and smelling great only for her to be surprised by a happier, cleaner you
I'm sure that will put things back on track.

And yes, don't think of this as a last chance..this is an opportunity for you to do something for both her interest and your self esteem.