Autistic tendencies causing serious relationship conflict
Page 1 of 1 [ 6 posts ]
overthinker105
Emu Egg

Joined: 1 Sep 2022
Age: 25
Gender: Male
Posts: 1

Background: I'm a "higher-functioning" autistic person who was diagnosed 15 years ago. I've been with my neurotypical romantic partner for ~10 months. We met in and still live in the same housing co-op, but we have been living and still live in different suites/rooms during our time in the co-op.



(sidenote: if anyone has a better word for "higher-functioning," I'd appreciate it. I really don't like using that adjective, especially since it implies that other people with autism are not as capable)

The TL;DR is that my relationship is in limbo (we might have broken up) right now because of my partner not feeling valued/loved because of some of my actions that are reflective of my autistic tendencies. We're going to have to talk if we don't want things to be awkward for at least the next couple of months (since we live in the same building with the same friends). Any sharing of similar experiences and/or advice would be appreciated.

Full Story: My partner has sometimes gotten frustrated with me because some of my actions make them feel like they are not valued/loved. For example, when we were long-distant for the summer, I did some things that I thought were somewhat innocuous that apparently really bothered them. We had started doing short nightly calls at scheduled times, and I was late to a couple of them; I didn't keep track of time and/or was in the middle of something else (usually talking with friends). Then I was late to greet them when they came into town shortly after because of a miscommunication on both our parts. They got frustrated with me and said that I don't respond to their calls/texts (they later clarified this wasn't true), and I was stunned and completely shutdown out of shame. When we talked and made up the next morning, apparently they had wanted to continue the conversation, but I was so focused on how I felt like I had messed up that I didn't continue the conversation the night before. There were other things said in our conversation, but we ultimately made up with at least me promising to try and not shutdown during tense conversations and to be on time to our nightly calls and them promising to be a bit more understanding.

Fast forward roughly a month or so to this past Saturday. My partner and I were supposed to go on a hike in the morning around town. I woke up and had some stuff on my brain that I wanted to do for a group I'm a part of. I did that for a little more than two hours instead of doing my morning routine (i.e., getting dressed, meditation, breakfast, etc.), a classic example of me getting hyperfocused on something. My partner texted me asking if I was ready to go. It was 15 minutes past when we were supposed to leave for the hike. I quickly texted them back, got dressed, and met up with them. As we walked to the car, I told them why I was late and also realized that we were probably not going to make it back from the hike in time for a meeting I had that same morning. I felt very uncertain. My partner suggested canceling our hiking plans and doing something else, and I reluctantly agreed. However, I felt a great deal of shame that my obsession with the group stuff led to us canceling our plans.



We decided to go get breakfast, and both my partner and I noticed that I was not being present at all (I was still wrapped up in my head catastrophizing about having to cancel the hiking plans). We went on a walk around our neighborhood after breakfast, and eventually my partner brought up their frustrations, not so much about cancelling the hiking plans, but that I hadn't really paid attention to them all morning (I had only asked them one question). I explained the shame that I was having, that it was something that I've noticed before, and that I'm still trying to work on. Then my partner said that it's been like this in general, that I hardly ask them how their day is going, what their life is like outside of our relationship, etc. And then they said that they feel like I'm treating them like an "on-call partner." With that, they said they were going to continue walking and they left me stunned.

After my meeting, I texted my partner that I needed space to process things and would call them when I was ready. They texted saying "Okay". The next day, they called me 10 times during the course of the day. In between some of those calls, they texted me saying "We need to talk" and "We can have a longer conversation in person or a short one over text, but either way something's happening tonight." I texted back that I would still call them when I was ready, and I continued to decline their phone calls. Eventually, they texted me "I want to break up." 
Ironically, that gave me the certainty of knowing of where they were at, and suddenly, I was ready to talk and they were not.

I sought them out in-person within the co-op, and I found them drinking some beer by themselves (which is very unusual for them). I tried talking to them as calm as I could, but they were clearly hurt and angry. Notably, they said that I had ghosted them all day, to which I said that I had set a boundary with them and had said that I would call them when I was ready. They said some other things that I don't remember and they went back to their room.

Fast forward to now. I've talked with my therapist (who has talked with me about my diagnosis, but it isn't his specialty) and he says that the patterns that have been emerging are mostly due to my autistic tendencies (though I do still bear some responsibility for my actions). I agree with his assessment, but I fear that whenever I talk things out with my partner that they won't be forgiving and/or won't understand if I try to explain that my autistic tendencies are partially at the root of our relationship problems.

As of now, I have texted my partner that I'm willing to talk if/whenever they are. I've seen them in passing from afar, and I have a good sense that they are not interested in talking with me right now. However, unless one of us breaks our housing contract in the next week or so, we are going to bump into each other at some point (including at social events because we have the same friends in the co-op) and we're going to have to live in the same building at least until December (if not next May).
nick007
Veteran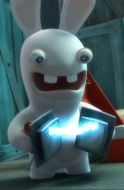 Joined: 4 May 2010
Age: 40
Gender: Male
Posts: 25,893
Location: was Louisiana but now Vermont in the police state called USA
This may be a case of you & your partner being incompatible. Your partner accusing you of ghosting them for not responding to em a day after you two had a big fight & you said you needed some space makes me think the two of you are on very different pages so to speak. Your partner expects you to pay more attention to em & may assume that lack of attention equals lack of love. Relationships can be very challenging for some of us on the spectrum & both people may have to put forth aLOT of effort to compromise & try to be understanding of each other. If you & your partner do have a serious talk, you could try suggesting couples counseling so the two of you could develop a better understanding & better communication but it would be up to your partner if they want to try or not. I would not get my hopes up for them agreeing to that thou, it seems like they've made their decision to break up. If your partner does not want to talk then it would be best to give em some space. If your at a social thing together, talk to other people instead of your partner. The awkwardness can sure s#ck but you might get used to it after a bit. I want to commend you for seeing a therapist & trying to improve. If it's too late for that relationship, the experience might help you in future relationships. Perhaps a woman who has some similar issues as you would be more understanding or more willing to really try like someone who also overthinks & is easily distracted; me & my current girlfriend are both like that except my overthinking is managed by OCD medication & I always tended to underthink when I'm not overthinking but I'm generally more functional underthinking(me & her have lots of other things in common as well but that's another topic).
Mona Pereth
Veteran

Joined: 11 Sep 2018
Gender: Female
Posts: 6,290
Location: New York City (Queens)
overthinker105 wrote:
However, I felt a great deal of shame that my obsession with the group stuff led to us canceling our plans.


I would suggest that you schedule all future plans with your partner on days OTHER THAN the days that your group has a meeting.
Obviously, you need time to prepare for the meetings. There is nothing wrong with this. And you have every right to continue your association with the group.
Your partner should NOT demand that you give up your current social life. If your partner does try to isolate you from your current friends, that's a warning sign of a potentially abusive partner.
_________________
- Autistic in NYC - Resources and new ideas for the autistic adult community in the New York City metro area.
- Autistic peer-led groups (via text-based chat, currently) led or facilitated by members of the Autistic Peer Leadership Group.
- My Twitter (new as of 2021)
Carl Friedrich Gauss
Blue Jay

Joined: 11 Aug 2022
Gender: Male
Posts: 99
Location: The only sure thing is it's at least 3-dimensional.
I guess you have to find someone like you. We (Asperger's or high Functionings) have a tendency not to see people. And contrarily, they have an inclination to want to be seen.

In my case, many people claimed and asked why I don't see them. And I always puzzled by this. But now I know that I only see people who are interested in science, philosophy, math etc. This is not deliberately occurring. It is not in my hand.

And I am not talking about making proper eye contact. Even if I make eye contact,I know, even if I look at them,I don't look at them.

I had never felt a desire to be seen by someone. Contrarily, I wanted not to be seen.

Frankly, I believe in this quote from Sartre "Hell, is other people."

And if I meet someone in hell, I probably wouldn't see them.
CockneyRebel
Veteran

Joined: 17 Jul 2004
Age: 48
Gender: Male
Posts: 109,289
Location: On a special base where the Christmas soldiers of the world live
CockneyRebel
Veteran

Joined: 17 Jul 2004
Age: 48
Gender: Male
Posts: 109,289
Location: On a special base where the Christmas soldiers of the world live