This Friend Makes Autism Harder For Me
Page 1 of 1 [ 2 posts ]
Fablemoon
Emu Egg

Joined: 13 May 2020
Age: 28
Posts: 2

Hopefully I'll be able to summarize this well enough without too many details but I want to first say that I'm not in a position to cut this friend out of my life completely right now so that's not what I'm asking.

I guess I just want to tell someone about some of these interactions and find out if my social skills are much worse than I thought or if she is actually wrong.

Basically I met her about 8 months ago and we began texting regularly (almost daily for the first couple months) because she always reached out to me pretty early. I was clear with her from the start that I dont like to text daily and that I dont keep my phone on me but that I would for the time being just that it wouldnt last forever because it takes me a lot of extra effort. After a few months it did just as I suspected get harder for me. All of my other friends understand this and are the same way so with them we will text for days, weeks, or months and then have just as long of time periods where we dont but we always get back in touch. This wasnt working with this friend. If I took a day to message back she would get mad. I reminded her that's just not how I am all the time and that it's part of my personality and then I started trying to gradually distance myself from her instead. (Took a couple hours longer every day) but as soon as I hit that 24 hour mark she gets mad. I'm leaving out so much and I have so many questions about this friendship and communication so hopefully there will be chances to talk about this more.

I dont know what to do and I feel like I've tried many things. She also wants me to give her a heads up when I have plans but I say no and what's the point because if I was available to chat we would both know bc I'd message her...
HighLlama
Veteran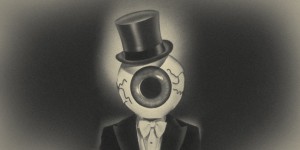 Joined: 12 Apr 2015
Age: 37
Gender: Male
Posts: 4,462

Is she a good friend in other ways? She sounds like a chore--someone who just wants to drain other people. Personally, I would ignore her and focus on my understanding friends, not someone who wants to change me for their benefit. (Of course, it will probably be a while before she actually goes away.)

_________________
Unofficially human.