Do you ever want to be normal? How to?
Page 1 of 1 [ 10 posts ]
Wonderboy221b
Emu Egg

Joined: 21 Mar 2015
Posts: 1
Location: Canada
Do you ever get tired of the pitied looks you get from people? I'm in no way stupid (genius IQ) but, whenever i talk to people i just go into a mode where everything just shuts down and i can't do it. If i get scared when talking to someone i will start stimming or just walk away while they are talking. I hate it. I just want to act like a "normal" person. The look and the way they talk to you is just terrible. I want to give eye contact but, i can't. So because of that whenever i'm with someone the person will start talking to them instead of me, even if it is about me! like at the bank or something. I just can't grasp this social skills thing, even though i had seen a therapist for 3 years. I recently moved to a very small town and i don't have anyone except my mom who came with me. I'm 21 and the youth support groups won't take me. I would never come to anyone for help, but i really want to just be normal. Does anyone else feel this way? does anyone have any skills advice or tips on how to behave more like a "normal" person does?
Jensen
Veteran

Joined: 15 Feb 2013
Age: 68
Gender: Female
Posts: 3,011
Location: Denmark
First:
It sounds very hard. Why won´t the youth support take you? Because you´re 21?
Some advice I could come up with:
You mentioned some points, where it always goes wrong. You could take one at a time and make yourself a simple rule or tactic.
For instance the eye contact: If you could manage to look at the eye surroundings now and then during contact. You could look at the nasal bridge right between the eyes.
I´m not good at it myself, but have found, that a glance here and there use to be enough to signal interest.
It is a real put-down, when people, you´re adressing simply look the other way. It is a "go away"-signal and they will turn to whoever is with you, but you know all that, I´m sure.

(BTW... looking at the nasal bridge is good move when someone is worked up or threatening. It takes the energy out of the worked up person. A direct gaze can be provocative).

Walking away while people speak to you: Don´t ever! unless they are offending you or threatening you.
If you feel, you´re shutting down, try to say: "give me a sec", or simply stim.
It is normal body language for you! They can take it or leave it.

I know, some of these things will be hard, but they can´t be harder than what you´re going through now.
I expect, that others can probably give you better advice.

You could start by making yourself one or two rules and practise them. Good luck.

_________________
Femaline
Special Interest: Beethoven
Sherry221B
Veteran

Joined: 28 Oct 2013
Age: 120
Gender: Female
Posts: 670
Location: NONE OF YOUR BUSINESS
MjrMajorMajor
Veteran

Joined: 15 Jan 2012
Gender: Female
Posts: 8,650

Sometimes. I know how it feels to have people talking about you like you're not right in front of them.
I never minded that people thought I wasn't too bright, because it was better than the weight of "You're too smart to make these mistakes. WTH is your problem?!?"

I deal with less problems now, but I sometimes wonder what it would be like to successfully negotiate social networking. If I could, I'd probably be much more successful career wise. As it is, I'm just a minimum wage Joe Blow.
jetbuilder
Veteran

Joined: 23 Feb 2012
Age: 37
Gender: Male
Posts: 1,170

I've gotten the "you're so smart you can do anything" line many many times. It's actually really frustrating because people just assume I'm "normal" and they can't comprehend that I find "simple" things difficult to do.

I do not wish to be normal. I wish for people to understand and accept what makes me not normal.
_________________
Standing on the fringes of life... offers a unique perspective. But there comes a time to see what it looks like from the dance floor.
---- Stephen Chbosky
ASD Diagnosis on 7-17-14
My Tumblr:
http://jetbuilder.tumblr.com/
will@rd
Veteran

Joined: 15 Mar 2015
Gender: Male
Posts: 709

Well, as I've expressed in other threads, since seeing the world through autistic eyes from birth literally forms your personality, to wish to be "normal" is to wish yourself out of existence, because if you had grown up "normal" you'd be a completely different person. So, no, I don't want that.

That said, I know being a spectrum disability, not everyone's functional level or sets of strengths are the same, but for me the very appearance of normalcy is in itself a handicap, because people expect you to be able to do things and to function normally when you can't, and they're not very tolerant or understanding when you try to explain that you simply are not capable of doing some things as easily as they can. So for me, the problem isn't looks of pity, it's an impatient, condescending attitude that says "Yeah, yeah - come on, you can handle this if you just try harder."

I stim while talking to people, too, I can't really stop it for more than a few seconds, unless I'm engaged in a focused task, so I gave up trying long ago. Can't maintain direct eye contact and follow the conversation at the same time, so I will glance at the person's face, then look over their shoulder, then at the ground behind them then back again. It gives the impression that you're listening and giving thought to what they're saying (which may or may not be true - sometimes I'm only half-listening, trying to decide how I should respond).

In my experience, the only way to develop social skills is to put yourself in a situation where you're forced to use them every day (like a job), and they will gradually improve. That's not to say they'll ever reach the level of "normal," but you will get better. Even then, they'll get rusty if you don't keep using them on a regular basis. I retired and got divorced a few years ago and have been very isolated since, and my social abilities seem to have regressed terribly. Its like being a kid all over again, I'm invisible wherever I go (except when people are angry at me for something), very lonely, incapable of doing anything about it and have nowhere to go to meet anybody. So you're not alone in that.

I find it one of the tragic ironies about autism that we so often need help managing daily life and yet we don't seem to know how to ask for help - of course when you're used to being told there's nothing wrong with you a little more effort wouldn't solve, after a while you just don't bother asking for help, because even admitting that you need it is asking for a barrage of insults and completely unhelpful suggestions from people who have no idea what you're going through.

If the youth support groups can't take you due to your age, join an adult support group. At least its a place to meet people and get a little social interaction, even if it consists mostly of just listening.

_________________
"I don't mean to sound bitter, cynical or cruel - but I am, so that's how it comes out." - Bill Hicks
Joe90
Veteran

Joined: 23 Feb 2010
Gender: Female
Posts: 21,300
Location: UK
I don't know, I always thought I looked normal on the outside, but I keep having people giving me weird stares lately (mostly females). I don't generally make eye contact with strangers but when someone starts looking at me I often instinctively look at them and then they are giving me a prolonged stare, as if they are trying to figure something out. I then give an uncomfortable expression as if to non-verbally say "please stop staring at me, you are creeping me out and making me feel self-conscious". That usually stops them. But I sometimes wonder if it's because it's spring now and I'm dressed like I'm going to the north pole. But it's been a rather cold spring so far, and I am rather small and thin, so I am more sensitive to the cold anyway.

But yeh, I've always wanted to be like my peers. As a child I was always so intrigued in other children and I just wanted nothing more than be part of a crowd and be accepted. I know a lot of Aspies don't understand why I want to be "like everyone else", but it's just the way I am. I've never wanted to be on my own.

I'm sorry I don't have many tips really. The social instincts I have got are too complex to explain in words, because it's instinct. But when I can think of some social skills I have learnt through embarrassing mistakes in the past, I will post them in this thread. But right now I'm sitting in a bubble bath typing this post on my phone, and WP tends to make my internet on my phone shut down if I'm taking too long composing a post.
_________________
Female
Aged 31
On antidepressants
Have ASD, ADHD and anxiety disorder
Empathy score: 61 out of a possible 80. (High)
progaspie
Veteran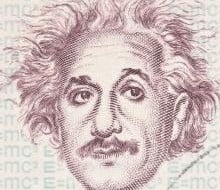 Joined: 22 Jul 2011
Age: 68
Gender: Male
Posts: 673
Location: Australia
The eye thing is worse for people you have never met before, so the trick is to meet people in very small gatherings rather than in large groups. Particularly avoid people at parties where there is loud music because the noise levels are distracting and you don't know where all the sounds are coming from and you don't know who is saying what and whether someone is directing conversation towards you and you come across as a total dunce. If you can meet people in one on one situations, or one on two, or one on three situations and get to know the people you are with, before you actually open up and say too much, or say inappropriate things that doesn't match the conversation topics. That all takes a bit of time and getting to know the person or people will help in overcoming your fear and then you will start relaxing and opening up and then your body language will rub off on the people next to you and then they will open up and relax with you. Start by not looking directly into their eyes as a previous poster said, but try to look at a point just below their eyes. If you look too long at someone, it's like gazing or staring at other people and that will make them feel nervous in your company. Just look at them while they talk to you and then direct your eyes to the next person talking to you, but don't hold your eyes towards someone after they have finished speaking. Just wander your eyes towards each person as they speak as though you are very interested in what they are saying. Don't show that you are bored with the conversation even if you are not interested, because people like other people to pay attention to what they are saying. If they think you like what they are saying they will pay attention to you and may want you to be a friend of theirs.
As for wanting to be normal, just try to be you and no one else. It is too difficult to try to be someone you are not. Better to be you, because you will find it more natural being you and people will be more accepting of you. Don't give up either, unless you want to spend the rest of your life being alone. Keep putting yourself out there because the more practice you get joining in groups of conversations the better you get and the more confident you become.
r2d2
Veteran

Joined: 14 Jul 2014
Age: 67
Gender: Male
Posts: 539
Location: Northern Mariana Islands
That would be like me wanting to be Chinese - nothing wrong with being Chinese. Like being normal - it's just not what I am.

_________________
"Everyone is a genius. But if you judge a fish by its ability to climb a tree it will live its whole life believing that it is stupid."

- Albert Einstein
lostonearth35
Veteran

Joined: 5 Jan 2010
Age: 47
Gender: Female
Posts: 9,865
Location: Lost on Earth, waddya think?