Loved one with Aspergers is in jail
Page 1 of 1 [ 12 posts ]
Myriad04
Emu Egg

Joined: 31 Mar 2017
Age: 28
Gender: Female
Posts: 1
Location: Georgia
I'm a bit desperate for advice. I have been with my boyfriend for three years now and he recently has gotten into some legal trouble. For a bit of background on the situation, he is in his early 20s and was diagnosed about a year ago with Aspergers even though he has long suspected it. He has frequent meltdowns, anxiety attacks, and has dealt with some moderate to severe depression for a long time now. He is currently on Zoloft and says it has made a world of difference to him.

Ever since I have known him, he has had an obsession with drugs. He used to constantly research all types of drugs and has tried a host of them (mainly variations of psychedelics and other related drugs) out of curiosity. He also smoked weed everyday for a very long time because he said it helped with his ability to cope with sensory issues and made him feel more mentally healthy overall. One day, he got the idea to start selling weed to a very few number of close friends (like three) and one co-worker. He partnered up with co-worker and started selling with him here and there. I did not trust this man and told him it was a bad idea. He told me that this man would never screw him over since they had become somewhat close in their friendship before they even started selling together. I knew this man was no good and something bad was going to come out the experience, but he would not listen to me. He was defensive over him and kept telling me this man was to be trusted. I tried every possible avenue I could think of to get him to stop selling with him, but none of it worked. At the end of the day, he is his own person and makes his own decisions and I was unable to get through to him. He was so convinced that everything I told him sounded unrealistic to my boyfriend.
One short month after they began selling, our apartment was raided by police because this co-worker had recently been caught. They turned the co-worker into a CI. He came to our apartment and bought weed from my boyfriend while wearing a wire. This was confirmed by his pre-trial discovery file obtained by his lawyer. He wound up not going to trial and entered a plea bargain/guilty plea at his sentencing. He was charged with possession over an ounce with intent to distribute. He used First Offender's so he will not have felony charges on his record, but is currently spending two weeks in jail, has a $1000 fine, 200 hours of community service, has to take drug classes, and is on three years of probation.

He is currently in jail, and he is doing exceptionally bad. He's having a very difficult time with sensory issues. He says it's either too hot or too cold, it's too loud, the air is too stale, etc. On top of this, he has IBS and says the food is making his stomach act up badly. He went 40 hours without his antidepressant until it was finally given to him today. On top of this, he is going through nicotine withdrawal with makes everything worse. I just spoke with him over the phone. During our conversation, he would stop talking mid-sentence saying that he was so overloaded he wasn't sure how to speak. He switched from choking on tears and repeating that he needed out of there over and over to being somewhat optimistic with no tears in the span of under a minute. This happened several times. One minute he would seem relatively normal given the circumstances and the next he would be having a full blown meltdown. When it was announced that we had 60 seconds of call time left, he began having a massive panic attack and the call heartbreakingly ended with him repeating that he loves me over and over and sobbing profusely. I don't know what to do. I don't know what to tell him. Maybe there is nothing I can say or do to help, but if there is a possibility, I wanted to at least get an opinion from you guys. I cannot fully understanding what is happening in his mind, especially his vocal loops and quick behavioral switches. I desperately need some insight so I can be prepared for what might happen with him whether it be good or bad. This was only day three of 14 and it has me worried. I don't fall anywhere A/AS wise. I have a psychotic disorder that is well maintained with an excellent treatment plan, but I have no personal experience that could help him specifically. I'm in undergrad working towards my Ph.d in Psychology and I've dedicated most of my free time to it as well. I know a lot, but researched knowledge doesn't fully help me here. I need reality and insight.
Uncle
Veteran

Joined: 7 Apr 2015
Posts: 1,124

Sounds like as you mentioned he is in complete sensory overload and confusion.. Prisons are not designed in anyway for those on the spectrum and i suspect he is dealing with many many things that are foreign to him, it is one thing for some aspies to deal with a slight change but something like this can and will be an overload. Not much you can do at the moment but offer support and listening but he will likely be somewhat traumatized after coming out. Best thing is to support him when he comes out as no doubt he will be questioning everything and maybe get some couples counselling with someone that has experience with the spectrum to be able to allow him to make sense of some things and put things into perspective for him... I feel for you both! I think it is ridiculous how people are locked away for such minor things but the positive is maybe the experience will deter him from going down a much darker path... So as terrifying as this experience is, maybe experiencing it in a small dose might wake him up to the reality of his situation and force him to change his mindset in this area somewhat..
just a thought
kitesandtrainsandcats
Veteran

Joined: 6 May 2016
Age: 58
Gender: Male
Posts: 2,232
Location: Missouri
All I can think of at the moment is try to make sure jail staff understand he has Asperger's and that they know enough about meltdowns to be able to differentiate them from some kind of withdrawal.
Such over-stimulation with no way to get away from it is pretty much guaranteed to eventually lead to even more meltdown than already described.
A misunderstood meltdown, even a severe one that is understood could end up adding to the legal trouble.

The IBS in jail thing, I do understand more than I will tell about. The system isn't likely set up to do much about offering a different diet. And for sure the stress is making the IBS worse. I don't know that there even is something which can be done about that in a jail setting.
Remind him to drink plenty of water so he doesn't get dehydrated. I went through pitchers and pitchers worth of water and still wound up a bit dehydrated.

Feelings could well be a mix of stress, panic, fear, shame, and several others, swirling around in chaos.
The noisy environment makes it difficult to impossible to unwind and get centered.
That stress will eventually add up.
And dehydration will not help with that.

Again, I don't know what jail staff can actually do, or what mental health resources are available to them there; just do what you can to inform them and push to get psych help and intervention made available at the jail.

But, really, push to have psych help brought in before meltdowns, stress, dehydration, lead to bad choices being made.

In the end, his experience will probably end up best described as just surviving an ordeal, an endurance test.

Hope I'm not causing you more panic than there already is. I just don't want the impact of the situation underestimated.

_________________
"There are a thousand things that can happen when you go light a rocket engine, and only one of them is good."
Tom Mueller of SpaceX, in Air and Space, Jan. 2011
fifasy
Veteran

Joined: 4 Mar 2010
Gender: Male
Posts: 1,264
Location: England
If I was in his situation I would refrain from eating food. If the prison will not provide suitable food for him then supposing his incarceration is 14 days that is a safe amount of time to not eat food.

However I don't know how the prison staff would react to that. Sometimes people fast for protest so they could possibly overreact.

A safe middleground for him would be to refuse some meals, maybe only eat once a day. That would probably make his sensory overload easier to cope with. Too much food that causes inflammation will deifnitely make things worse for him.
kraftiekortie
Veteran

Joined: 4 Feb 2014
Gender: Male
Posts: 78,678
Location: Queens, NYC
If you have access to a social worker or jail counselor, I would talk to this person.

When you visit him, try to reassure him. Encourage him to calm down and restrain himself when he feels the urge to lash out.

Will his record be sealed or expunged once he finished his probation? What state are you in? Maybe I can read up on first-offender status in your state.

Please encourage him not to screw up while he is on probation.
Ban-Dodger
Veteran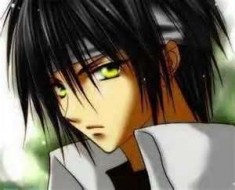 Joined: 2 Jun 2011
Age: 1023
Gender: Male
Posts: 1,820
Location: Возможно в будущее к Россию идти... можеть быть...
Welcome to Police State USA, The World's Prison Capital, the Fascist States of 'Murica.

The only way to deal with the lawless prison system in the U.S. is to read up on the so-called laws, look at all of their own rules that they are supposed to follow, and essentially file complaints into the court-system that compel them to act. Most states or possibly all states should have lines of code within their statutes that make mention of mental illness.

For example, within SDCL §23A-10A-2 of South Dakota's statutes ( https://www.lawserver.com/law/state/sou ... _23a-10a-2 ), states that a person cannot be tried, sentenced, or punished for any public offense while he is incompetent to proceed (i.e.: mental-illness), and all other states probably have a clause somewhere within its own statutes where something similar is written. You will need to start reading/searching within your own state's statutes, find the rules that you can use against the public officials for perjuring and violating their Oath of Office (most of whom do not even have a properly Filed nor Bonded Oath of Office in the Official Public Records by the way), and compel them to release him (they will probably ignore it in which case the complaint then needs to be elevated to the state supreme court, and if he's still being held even after a month, then elevate the complaint even further up into the U.S. Supreme Court, and if they still continue to hold him, continue to elevate it all the way up the chain-of-command, all the way to the very President himself, even to The Hague Tribunal [International Criminal Court], and even that witch herself Queen Elizabeth, etc).

The CORPORATE (i.e.: FASCIST) States of 'Murica ALWAYS violate due process, they ALWAYS violate Human Rights, ALWAYS violate Civil Rights, ALWAYS violate Natural Rights, ALWAYS violate God-Given Rights, and it is ALWAYS about "profitting" from everyone's human-SLAVERY (due to bail bonds being traded and sold on the Wall-Street Stock-Market which is a combination of Larceny, Embezzlement, Extortion, Human-Trafficking, Human-Slavery, Cruel-and-Unusual Punishment, Profiting From the Proceeds of Extortion, Interference With Interstate Commerce, Deprivation of Rights Under Colour of Law, etc).

Just beware that playing the Incompetency or Mental Illness Card may result in him being forcefully held in a Psych-Ward for twice as long as he would have been held in a Jail or a Prison. Can you believe the hypocrisy of the system, wanting to jail people for having the leaves or two or roots from a vegetable that are of benefit to people who otherwise cannot cope with life-stresses, yet they want to force the psychiatric-drugs down everyone's throats which are generally far more dangerous for the general public, due to being classified even by the FDA as Schedule II Controlled Substances (meaning that they are just as dangerous as Heroine or Cocaine, and if anybody doubts this, they are welcome to take ANY psychotropic drug for a few months, followed by quitting cold-turkey, and proving to the rest of us that they will not end up committing suicide or engage in some other form of withdrawal-symptom that results in harm to themselves and/or others).

_________________
Pay me for my signature. 私の署名ですか❓お前の買うなければなりません。Mon autographe nécessite un paiement. Которые хочет мою автографу, у тебя нужно есть деньги сюда. Bezahlst du mich, wenn du meine Unterschrift wollen.
Xardas
Yellow-bellied Woodpecker

Joined: 26 Oct 2016
Gender: Male
Posts: 70

Sweetleaf
Veteran

Joined: 6 Jan 2011
Age: 31
Gender: Female
Posts: 32,879
Location: Somewhere in Colorado
fifasy wrote:
If I was in his situation I would refrain from eating food. If the prison will not provide suitable food for him then supposing his incarceration is 14 days that is a safe amount of time to not eat food.

However I don't know how the prison staff would react to that. Sometimes people fast for protest so they could possibly overreact.

A safe middleground for him would be to refuse some meals, maybe only eat once a day. That would probably make his sensory overload easier to cope with. Too much food that causes inflammation will deifnitely make things worse for him.
I don't think it is safe to go two weeks without any food...sure you could survive but probably not without some damage.
smudge
Veteran

Joined: 6 Sep 2006
Age: 34
Gender: Female
Posts: 7,682
Location: Moved on
kitesandtrainsandcats wrote:
Remind him to drink plenty of water so he doesn't get dehydrated. I went through pitchers and pitchers worth of water and still wound up a bit dehydrated.
Your post is good, I just want to chip in here though - it is easy also to become over-hydrated. Symptoms include a dry mouth and looks like dehydration. I have done this myself. As I said, it's very easy to do. Glugging down water is not the way. More than a 1.5l of water a day makes me over-hydrated. Of course for each person it would vary.

_________________
I've left Wrong Planet
smudge
Veteran

Joined: 6 Sep 2006
Age: 34
Gender: Female
Posts: 7,682
Location: Moved on
2wheels4ever
Veteran

Joined: 3 May 2012
Age: 49
Gender: Male
Posts: 1,694
Location: In The Wind
Frank Zappa managed to spend a month incarcerated and dealt with the loss of his livehihood and overcame it to go on to be known worldwide as a public figure for freedom of speech (and happened to create more than a few musical masterpieces in his lifetime).

According to Robert Platt Bell's "Living Stingy" blog, the drug buddy turned police informant is the oldest trick in the book

_________________
Let's go on out and take a moped ride, and all your friends will thing your brain is fried, but you can't live your life too dirty, 'cause in the the end you're born to go 30
Tawaki
Veteran

Joined: 30 Sep 2011
Age: 57
Gender: Female
Posts: 1,435
Location: occupied 313
Welp...

We can all b***h about how unfair this all is, but you gotta deal with the here and now.

Jail is the easy part.

That 200 hours of community service and 3 years probation is what will be hard. Never dropping a dirty urine will be hard, especially if he self medicates. This all involves dealing and interacting with people, which Aspies can have a hard time doing. He will be bounced straight back to jail if he f***s up any of the above.

His big concern is, even though he didn't get a felony convection, this can still play hell his life.

https://time.com/76356/a-misdemeanor-co ... ink-again/

http://www.attorneys.com/criminal-defen ... nsequences

The bigger deal is getting his record expunged so it won't pop up on a background check. He needs to find out from his lawyer what he has to make it happen.

As for jail. No one really cares. Jail is to be made as miserable as possible so you don't want to come back. Saying he is Autistic will just get him segregated. Whether that would be a plus, only he knows.

County jails are worse than state prisons, which is hard to believe. There is more over crowding and those guards have no f***s to give.

I would keep calling your boyfriend. Can you put money into a spending account that he could buy some things from the PX? Remind him, what he needs to do is keep everything on the down low and survive. You and him can revisit his problem when he gets out.

It sucks. Did he have no money to bring his case to trial?

ETA: look up "collateral consequences" for your boyfriend's specific state. My state has a PDF of all the things that are restriction for specific offenses. Your BF conviction would forever ban him working in a school/child care or nursing home setting in my state. Other things with that convection are a 5 year prohibition.