I Tracked Down The Girls Who Bullied Me As A Kid.
Page 1 of 1 [ 11 posts ]
jimmy m
Veteran

Joined: 30 Jun 2018
Age: 72
Gender: Male
Posts: 6,832
Location: Indiana
Simone Ellin tracked down the girls that bullied her as a child and this is what they had to say: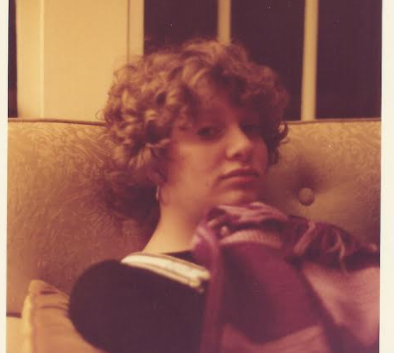 If you were bullied or excluded as a child or adolescent, it might not surprise you to learn that studies have shown how peer victimization can have long-term effects. That's certainly been the case for me.

For decades, I've struggled with low-grade depression, anxiety and feelings of inadequacy and underachievement that have persisted despite years of therapy. I won't argue that my mental health issues stem only from the bullying I encountered in school, but those experiences ― and my lifelong shyness, hypersensitivity and self-consciousness, which made me a perfect target for bullying and exclusion ― have had a lasting effect on me.

-----------------------------

Sometimes individuals bully others because someone is bullying them. That was certainly the case with one former classmate I contacted who had relentlessly tormented me during middle school. "I'm so sorry," she said repeatedly during our call. "I swear I'm not a bad person. I think about what I did to you all the time. I don't know why I chose you. I had a miserable home life." She revealed some of the trauma she'd been through and, though I might have guessed that my classmate came from a troubled background, hearing it from her own lips made all the difference.

I was surprised to learn that many of the "popular" girls paid a steep price for maintaining their social standing. As one former cheerleader told me, the girls in her clique were so mean to each other that she grew up distrusting other women. "I didn't have a real female friend until I was 43," she told me. Another woman — whom I had also considered popular, smart and beautiful — learned early on that "loneliness was bad and I'd have to sacrifice to have friends." She shared a story about being part of a group that excluded a classmate in 7th grade. "I was culpable and I think I immediately and forever thought that was my personal weakness. It was cruel ... I still feel guilty all these years later."

I spoke with about five women who were extremely athletic during their middle and high school years. All of them said that their athleticism served as a protective factor when it came to managing the social pressures of childhood and adolescence. Being good at sports made them feel confident and broke down barriers between the cliques that existed at school since they played on teams with members of various friend groups. As one woman who transferred to our school in 9th grade told me, "I think because I was a swimmer, I had a certain amount of confidence. I had a recognition of my abilities and it gave me credibility and people didn't pick on me."

"I always felt like an outcast, like a little brown mouse," said one woman who I thought was one of the prettiest, most athletic and well-liked in our class. "I'll never forget the 7th grade dance. I was really excited about my outfit," she told me. "I remember walking in and seeing this group of girls looking me up and down and giggling. It seemed like the whole dance stopped and I realized how mismatched I was. I thought, I am really out of touch; I am really uncool. I went to the bathroom and cried. Then I called my mother and she came and picked me up. To this day, I still feel like I can't put clothes together."

Source: 02/19/2021 09:00 am ET I Tracked Down The Girls Who Bullied Me As A Kid. Here's What They Had To Say.
NaturalEntity
Veteran

Joined: 3 Jan 2021
Age: 17
Gender: Female
Posts: 1,173
Location: UK
winterfresh
Tufted Titmouse

Joined: 13 Jul 2020
Age: 27
Gender: Female
Posts: 25

Pepe
Veteran

Joined: 11 Jun 2013
Gender: Male
Posts: 15,471
Location: Australia
Yup.
Early bullying can destroy lives.
_________________
Laughter is the best medicine.
Age-appropriate behaviour is an arbitrary NT social construct.
"A stranger is a

friend

gang-stalker you haven't met yet." Humour is not meant to be taken seriously, yet many on the left pervert its intent.
Truth may be inconvenient but it is never politically incorrect...The Oracle of Truth has spoken...
I luv Joe Biden! Democracy first!
kraftiekortie
Veteran

Joined: 4 Feb 2014
Gender: Male
Posts: 76,319
Location: Queens, NYC
AardvarkGoodSwimmer
Veteran

Joined: 26 Apr 2009
Gender: Male
Posts: 7,312
Location: Houston, Texas
This is best case scenario. The whole idea of forgiveness and reconciliation is a really big deal for us human beings — which is why so many religious traditions talk about it. And sometimes not just coming at it from different directions between various traditions, but often coming out it from different directions within the same religious tradition.

Look, I tried talking with my father about his violence . . .

He generally does not remember. Yes, he was a big drinker, but he's generally a happy drunk. So, a lot of the violence was when he wasn't drinking.

He gave me a general apology. But in his heart of hearts, I think he believes I'm overly sensitive. I mean, how the hell else is an NT dad going to feel toward an Aspie son ? ?

Yes, perhaps I am over sensitive in many life areas. But all the same, his violence was serious stuff.

So, just a friendly warning, it might be worth reaching out . . .

. . . but you may not get even close to best case scenario.
DesertWoman
Snowy Owl

Joined: 13 Sep 2020
Gender: Female
Posts: 127
Location: Las Vegas, NV
I've approached some people who bullied me in the past. And some just avoid me entirely, because they know that I have it tougher.

It's true that everyone has their challenges, throughout life. And I grew up looking good all the time, because my mother made sure of that. As the years passed, though, and I couldn't work or be independent, it got harder for me to take pride in my appearance. Very frustrating. Autism leaves a person feeling helpless and lost. Social acceptance makes a big difference in how people feel inside.

I'm still trying to get on my feet. I live with my parents, who were really lucky to meet in their twenties, marry, and support themselves. They've had a wonderful life together. I know that my peers, and now, younger people, are getting what they want in life. They're working, dating, having kids. They have their struggles, but frankly, having autism is far worse. It's like never getting out of the hospital.
DoniiMann
Deinonychus

Joined: 2 Sep 2010
Age: 53
Gender: Male
Posts: 346
Location: Tasmania
I remember being bullied a lot at school. Teachers and kids. I think about what became of the kids and notice that they fell in to two camps. Some were the kind who had prospects. Relatively intelligent, they eventually matured, got jobs or started their own businesses. Others had no real prospects. I imagine they grew up bitter and impotent.

I can see the sense of the second kind being bullies. I think they were near the bottom and knew it. Frustration and resentment.

The first kind though were at the top. Popular kids. They didn't do it as often. Maybe just flexing their royal muscles sometimes.

I keep them in mind as I try to work out my issues. Purely for the purposes of understanding it. I hope they all have happy lives.

_________________
assumption makes an 'ass' out of 'u' and 'mption'.
kraftiekortie
Veteran

Joined: 4 Feb 2014
Gender: Male
Posts: 76,319
Location: Queens, NYC
CollegeGirlAnon
Deinonychus

Joined: 9 Jan 2021
Age: 28
Gender: Female
Posts: 328
Location: USA
kraftiekortie wrote:
It can.....but it doesn't have to. That's the message that Jimmy's trying to convey.

I was bullied. I don't even remember the names of most of the people who bullied me, so I can't track them down.

It wasn't major.....but it was consistent from age 6 to age 17.
I was never majorly bullied either.
And tbh I really do not care to even interact with them now. And I cannot say I care if they have a crappy home life bc I did as well.
_________________
Apparently I am an INTJ-A Personality.
TriPM
Score (Taken 05/22/2021):
103 out of 174 points (99th percentile)
ADHD & ASD diagnosis made in childhood.
League_Girl
Veteran

Joined: 4 Feb 2010
Gender: Female
Posts: 25,976
Location: Pacific Northwest
I knew that most bullies have miserable lives themselves and I always think about my old best friend who was mean to me. Did her mom abuse her? She was always left alone as a toddler and my mom can remember when she was left alone outside wandering the streets in a diaper and neighbors had to take her in and watch her while the mom worked and she was a nurse like my mom. I also wonder how was she really treated at home other than being screamed at. I also hear she was doing drugs by 6th grade. I wonder how she is today and I hope she is doing better and found happiness.

The article reminded me of the film Welcome to the Dollhouse and even Dawn Weiner wasn't just some innocent victim. She was also cruel to her sister and to some other people but I figured that was because she was bullied herself so she took it out on her friend and sister. Plus her parents seemed kind of narcissist and did favorites. When they said she had no social skills I wanted to scream at them "so why the hell aren't you doing anything about it?" No therapy for her? Just too busy wrapped up in their own lives and they made her tear down her special house she had in the backyard calling it junk and said she was too old for it. Then they thought her humiliation at their party was funny so I don't blame her for destroying their wedding anniversary tape.

The author in the article also realized she wasn't always some innocent victim when she had done some part of her share of bullying. I think after realizing that, she was able to forgive and move on. That was a realization I had when I was 21.

_________________
Son: Diagnosed w/anxiety and ADHD. Also academic delayed.

Daughter: NT, no diagnoses.