Page 1 of 1 [ 4 posts ]
NaturalEntity
Veteran

Joined: 3 Jan 2021
Age: 17
Gender: Female
Posts: 1,161
Location: UK
Does/did anyone else here get really nervous whenever you are/were off timetable for an event? Because I definitely get nervous. Bonus points if I'm going in with little to no knowledge and/or know it might set me off.
_________________
Hans Asperger himself called autism a natural entity
Opinion
polls
coming to WP in 2022!
Fenn
Veteran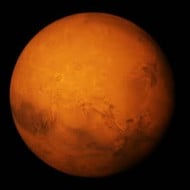 Joined: 1 Sep 2014
Gender: Male
Posts: 727
Location: Pennsylvania
NaturalEntity
Veteran

Joined: 3 Jan 2021
Age: 17
Gender: Female
Posts: 1,161
Location: UK
Fenn
Veteran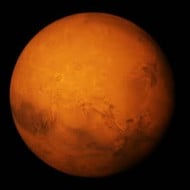 Joined: 1 Sep 2014
Gender: Male
Posts: 727
Location: Pennsylvania
In the movie "Rainman" the autistic character, played by Dustin Hoffman would get very upset if he missed his favorite tv show - which was broadcast at the same time every day. Some people on the spectrum do experience this I think. Sameness and rules are very important.

My relationship with time is quite the opposite - I have trouble doing anything the same every day - even brushing my teeth.

I find some kinds of sameness very confining and scary. But other things I kind of need to keep my life together.

In the film "Awakenings" there are people who have trouble with self-care - but some things they cannot do at all they can do if there is an external pattern to help give them an internal pattern - a kind of internal structure taken from the outside structure. One woman appears to be unable to move here wheel chair on her own - but it is discovered that she can in one room where there is a pattern of black and white linoleum tiles on the floor. There is a spot on the floor where some work had been done and all of the tiles had to be replaced with only white tiles. The place where the pattern stops is the place where the wheelchair stops. Experimentally one doctor decides to use a black marker to color in some of the tiles and complete the pattern - the woman is able to move her wheel chair because the external pattern gives her an internal pattern.

Both films were based on true stories and on real people. In "Awakenings" the "treatment" for the people who couldn't move was "L-Dopa" which was described as an experimental drug for Parkinson's patients. "L-Dopa" is a chemical precursor to "Dopamine" a neuro-transmitter or chemical messenger use by brain cells. "Dopamine" is a chemical that can break down to "Norepinephrine". I take medicine every morning called Atomoxetine (brand name: Strateria) which effects my brain Norepinephrine levels. All ADHD medication affect Norepinephrine and / or Dopamine.

Internal and external sense of time and starting and stopping and keeping going are all things I have to work hard at - they are related to ADHD and ASD and Executive functions.

I often think about the "internal patterns" and "external patterns" from the movie "Awakenings" and how I might be a little like those people.

_________________
ADHD-I(diagnosed) ASD-HF(undiagnosed - maybe)
RDOS scores - Aspie score 131/200 - neurotypical score 69/200 - very likely Aspie