New to Autism - Probably only a Mom Post ***Poop Warning***
nick007
Veteran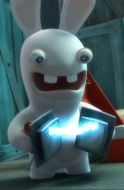 Joined: 4 May 2010
Age: 38
Gender: Male
Posts: 24,590
Location: was Louisiana but now Vermont in the police state called USA
I've always been a very picky eater & I still am but it was worse when I was little. I've had LOTS of meltdowns at home when I could not get the food I liked. I always refused to eat any food I disliked. When I was little some people were worried that I had some major health disorder that would kill me because of how skinny I was due to not eating anything I disliked. When I was going to school I would normally only eat one meal a day & it was for my supper that night. My mom really HATED cooking special meals just for me but refusing to give me something I liked always led to me having a BAD meltdown & me & mom majorly p!ssed at each other & dad mad at me for p!ssing mom off. Dad punishing me by taking my TV & video-games away never helped improve my behavior even though those things were my special interests. Sending me to my room instead of giving in & giving me food I liked always meant that I would chose to not eat that day unless I snuck snacks I liked latter when my parents were not watching. Mom got in the habit of cooking really big meals for me that she could put in the fridge & freezer & take out so I could eat leftovers I liked when her & dad ate stuff I disliked.

I got in the habit of eating by myself when I was home instead of eating in the kitchen with my parents cuz eating in the room with my parents always seemed to turn into a big fight with all 3 of us majorly upset. I started waiting till my parents were done in the kitchen before I would go eat so I could eat in private & peace without all the stress. I think there is/was an OCD component to that as well. I liked eating out with my parents though cuz I would order food I liked & mom tried to avoid criticizing me cuz she wanted to avoid causing a scene. Nowadays I know mom was wanting me to have better table manners & lots of things I interpreted as criticism was not intended to be. I also know was I extremely difficult & mom was very frustrated with the situation but I wonder if things coulda been handled in a way where things would of gone much more smoother for both of us.

I eat a lot more variety nowadays than I used to when I was a kid. Not having food forced or pushed on me & not feeling criticized for my eating habits makes it easier for me to want to try more stuff & expand my diet a little. I'm still very picky but I'm willing to try & take small steps. My girlfriend noticed & commented 1ce that I'm somewhat willing to try little things for her with food & I'm willing to eat some stuff I don't really care for that much if she cooks it or if her mom cooks but I'm not willing to do that with my parents. I think I'm more restrictive still with my parents cuz of our negative history of us eating together being a hostile situation to me. I've often been told that I'm a slow learner but a fast eater & I'm very hard-headed & stubborn. Having something like an expanded diet forced on me ends up making me rebel against it.

One major problem I have with eating nowadays is that I have binge-eating disorder. I was physically & mentally used to eating a big meal 1ce a day when I lived with my parents. I would eat until that food was all gone or until I was uncomfortably full. It worked out cuz I was only eating on meal a day then. Now that I'm living with my girlfriend I can get some food I like aLOT easier & I also have to eat 3 meals a day due to meds & supplements I'm on. it is very difficult for me to stop eating 1ce I start sometimes. I still have the ingrained habit of wanting to eat till all the food is gone or till I'm uncomfortably full. I gained a lot of weight cuz of that & spent a lot of money on food that I didn't need to spend. I know I need to work on this in baby steps. Making a sudden change will not last the week.

I don't really have any advice here except that if any autistic kids are picky eaters like me, having any diet changes forced on them will be met with very heavy resistance & cause lots of conflict. I'm sure this is extremely frustrating for parents cuz every somewhat decent parent wants their kids to grow up healthy & strong. Maybe giving the kids positive encouragement & choice without making them feel pushed, pressured, or forced will help a little. I was super picky about the types of food I ate but less picky about the exact way the food is prepared. Maybe the kids would eat food that's a little healthier for them if it's the same type of food they love but prepared a little differently. For example I love french-fries but they don't always have to be fried. The oven or toast-R-oven can work too. They're the poor-mans version but I'll still eat em & like em, just won't like em quite as much. They are also healthier in the oven than fried & maybe a tad easier to cook. It's baby steps. Maybe a good multi-vitamin & other vitamins & supplements might could help offset some of the unhealthiness of a very restrictive diet. I would recommend doing some research & maybe talking to the kid's doc before trying them on a vitamin or supplement to be safe. I do wish you parents the best of luck. It's great that you guys took the time & effort into joining this forum & posting to try & learn & find better ways to help your kids. Even if things are very difficult for them, they are very lucky to have caring & loving parents who are willing to go the extra mile. That's better than some parents these days(I'm NOT thinking about my parents, I'm talking in general).
teengirl171992
Emu Egg

Joined: 16 May 2021
Age: 28
Gender: Female
Posts: 8
Location: Georgia
Nick007
First of all, love your signature lol.
His dad and I are both picky eaters. Sadly...we enjoy different foods as well and refuse to eat some of the things the other likes (planning dinners are a real joy *note the sarcasm). As a kid, I would cry while eating foods I didn't like. His dad would go without eating anything at all. My son is like him. He would rather starve than eat something he doesn't want. We do not force either of our kids to eat things they don't like. My parents did, and as an adult I still hate those same foods, so it's not like it actually helps anything. However, we do bribe the kids to eat things. My daughter is not a fan of meat, but if I tell her she can have ice cream or play outside with her friends if she eats it all, she will. My son....doesn't care. Nothing is going to convince him to eat something he doesn't want. I can bribe him to finish all of his dino nuggets with the promise of something afterwards. But he's not going to eat something new or different from the few foods that he does like. Cooking them differently wouldn't really help. They're already in the oven. And his yogurt is healthy just by itself (except for all that added sugar). I've tried the less sugar yogurts, and he wasn't having it.
I'm not worried about the food too much. I try to get him to branch out and at least have one semi-meal a day. But I know that as long as he's eating something, he'll survive.
I'm more worried about the poop issue. We had a problem last night and this morning. I was so frustrated, but I know what it's from. We went to the aquarium yesterday with my brother, his wife, and their two kids. They spent the night with us the night before. He was overly excited and had too much going on around him. When it was time to calm down last night, he decided it was time. Then again this morning, I guess he just didn't get it all out of his system yet. He got it on his fire truck this time
I've learned not to yell at him (it doesn't help anyway). But I do explain to him that it's gross and that it's supposed to go in the toilet or in his diaper. He saw me cleaning the carpet in his room and this is how our conversation went.
Him : Momma clean my room?
Me : Yes, I'm cleaning your floor because you got poop on it. It's gross to get poop on the floor.
Him : Laughs
Me : It's not funny, bubba. Are you going to do it again?
Him : *runs in circles and shouts out yes
Me : No, poop in the floor is not good. You're not supposed to play with it. You're supposed to tell momma so I can clean you up.
Him : *completely ignores me, continues to laugh and shout out about doing it again


Some days I handle him well....and some days I go drank half a bottle of wine after he goes to bed. I'm hoping that once he gets diagnosed, he can get into some therapy classes that will help him communicate with me better. Or at least some classes for myself to help me communicate with him. Something at least. He's doing a lot better with his speech, but I'm still seeing a lot of misunderstanding when it comes to actually talking to him. He just doesn't understand, and that's not his fault but it can be a lot on a momma. Also, the specialist told me that the poop thing wouldn't be just because of autism. Apparently, some kids just do this **yuck**. And they have to outgrow it. Which one would think that at 3 years old, he would have outgrown it by now.
beady
Veteran

Joined: 22 Sep 2013
Age: 62
Gender: Female
Posts: 657

Welcome to Wrong Planet!

Its awesome that you are searching everywhere for answers and I hope you find something useful here.

Plenty of what your son does sounds like he is on the spectrum but plenty of it sounds like a particularly boisterous toddler/preschooler.

Regarding the poop - that would definitely be my first priority to get solved as it would trigger a million of my sensory issues- I had poop issues as a preschooler though not the same as your son.

I would take a step back from what you are saying. I definitely sympathize, but it might help to not say "yuck" or have any reaction at all. After all, its a part of him as far as he can tell. Make poop boring and a non-issue. I do NOT believe he is defying you but you've created a bit of a loop. Do "x", result is "y". If you have no reaction, it may help take away some of the strong emotions surrounding this event. Saying something purely positive when you are able to get him cleaned up like - 'oh, you smell so sweet', or, 'it feels nice to be all clean' - without talking about anything negative. I'm not sure what his reaction will be - he may be surprised or upset with a new story line to follow.

It really helped me when someone I loved and trusted showed some compassion.
I do think he will outgrow this, though sooner is always better. Wishing you luck!
nick007
Veteran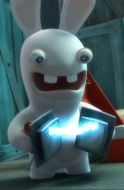 Joined: 4 May 2010
Age: 38
Gender: Male
Posts: 24,590
Location: was Louisiana but now Vermont in the police state called USA
teengirl171992 wrote:
Nick007
First of all, love your signature lol.
Thanx for the compliment
Your handling the food thing really well.
I've had issues with potty training when I was a kid. I like beady's suggestions on this. I'm wondering if he may be doing that partly because he finds it funny. It's not uncommon for little boys to find that kinda stuff funny, I sure did & I still laugh at jokes about that stuff & I sometimes make jokes as well when I'm in the rite company with someone who also finds it funny, us guys can be very disgusting sometimes lol. You mentioned him saying it's gross & pointing out when the dog does it. Perhaps he finds it funny because it's gross & he may also like getting a rise out of you. I read something 1ce about Obsessive Compulsive Personality Disorder that adults with OCPD sometimes have problems being potty trained when they were little because of issues with control. There can be a bit of overlap between OCPD & Aspergers but I'm not suggesting your son has that instead, just that the control thing might be a factor. It was for me with potty training. I seemed to know what I was supposed to do but refused to cooperate. I wanted to do it when I was ready. I'm not really sure what to do about that cause though. I just had a thought that perhaps he likes the feel of moving it in his hands & it's some kinda sensory thing he likes. If so you might could try incorporating that in his playtime. Maybe you could think of something that has a similar feel but is much less germy & easier to clean up when playtime is over. That way he might get it out of his system some.
Valforwing
Tufted Titmouse

Joined: 16 Jun 2021
Gender: Female
Posts: 34
Location: Arkansas