Page 1 of 1 [ 9 posts ]
MaxE
Veteran

Joined: 2 Sep 2013
Gender: Male
Posts: 2,329
Location: Mid-Atlantic US
The longest serious relationship I had before meeting my wife was with a young woman who I believe may have had some form of autism. Something that has occurred to me is that for the duration of this relationship, I never saw her cry (or heard her do so over the phone). As much as I hate having to deal with a partner crying, in particular if I feel helpless to mitigate whatever is causing her to cry, I wonder if things might have worked out better if she had sometimes cried, as it might have made me more sensitive to her feelings. Could there sometimes be a connection between autism and a woman never crying in the presence of her partner? Of course like most such topics, I am certain it would not apply to all autistic women and I'm certain many women on this site frequently cry their eyes out. I can't remember when I last cried as I was probably still a child, although I had meltdowns later in life but they didn't involve actual crying. But I think that is more a gender difference than anything else.
Fenn
Veteran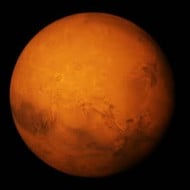 Joined: 1 Sep 2014
Gender: Male
Posts: 1,050
Location: Pennsylvania
ToughDiamond
Veteran

Joined: 15 Sep 2008
Age: 68
Gender: Male
Posts: 8,282

I think we often deal with grief differently, some may cry more, some less, often at unusual times. That can get us into trouble. People might think us uncaring for not crying when they think we should, and they might think us weak or manipulative for crying when they think we shouldn't. As far as I can see, there's not much help for it except to explain and to hope they're not too quick to pass glib judgement.

Showing "appropriate" emotion does seem to be one of those things that secures co-operation. I read about a campaigner recently who said he'd tried for years to get people to listen to his arguments, but only really started winning hearts and minds when he made a deliberate effort to "get emotional" about it with them. I can't remember whether he was neurodiverse or not. It annoys me that the world seems to be like that, because I'm always more suspicious of somebody who jumps up and down about the idea they're trying to persuade me into accepting, but I don't suppose the world is going to change.

Personally I tend not to like it when people cry, except maybe once if it's pretty unusual for them to do so. I tend to be rather gender-blind (and prefer to be), so I don't see it as a particular sign of insensitivity if a woman doesn't cry. I'm more likely to admire her for appearing less wishy-washy than the stereotype. My partner cries fairly often and I don't like it. I tend to feel that the display of grief is pulling me down, rubbing off on me and threatening to overwhelm me, and I myself much prefer stoicism in demeanour, though I have no problem about people honestly describing their negative feelings and problems or asking for my help with them. Having said that, although she cries, she doesn't lose her grip on her problems at all, so it's purely a psychological effect it has on me, though I do rather wish she wouldn't do it.

I'm not exactly ashamed of crying myself, and it angers me that there's this gender-binary thing around that says men shouldn't cry (though I think women are more tolerant of men crying than men are) - just that I'm more geared to economy of sentiment, I prefer to keep the expression of most of my feelings moderate and sober, and I'd rather other people did as well. Strangely, I can tolerate intense laughter quite well, but that's probably the only emotion I can tolerate if it's really intense. And I like some kinds of strong emotion in music sometimes, though not prolonged blubbery sorrow.

I cry at the strangest things. Often it's been when I'm telling a sad part of a story (not usually a story about myself) - not fiction, but more often factual history. Or some songs make me feel so tearful I can hardly speak, though only in cases where the sorrow of the song is conveyed kind of indirectly.
Joe90
Veteran

Joined: 23 Feb 2010
Gender: Female
Posts: 20,811
Location: South-East England
I don't like crying in front of guys and didn't want to cry around my boyfriend at first, but because crying can be uncontrollable for me if I'm feeling emotionally fragile, I have no choice but to cry in front of him.
Guys cry less, I've never seen my boyfriend cry, and I feel guys aren't so compassionate when you're crying as women are.
_________________
Female
Aged 31
On antidepressants
Have ASD, ADHD and anxiety disorder
Empathy score: 61 out of a possible 80. (High)
mohsart
Deinonychus

Joined: 25 Feb 2020
Age: 53
Gender: Male
Posts: 372
Location: Southern Sweden
I cried A LOT when I was a child, which was a welcome trait for the bullies to abuse.
This made me stop crying completely when in my teens, and it is only recently that I've begun crying again.
I tend to do it uncontrollably much or not at all, I guess that may be an autistic thing - all or nothing...

/Mats

_________________
Gonna eat some worms
CockneyRebel
Veteran

Joined: 17 Jul 2004
Age: 46
Gender: Male
Posts: 104,938
Location: Canada in person, Germany in spirit
I cry more easily than most people. I hate it. I start my days with coffee in order to give myself a buzz so I'll be too high to cry.
funeralxempire
Veteran

Joined: 27 Oct 2014
Age: 36
Gender: Non-binary
Posts: 13,459
Location: I'm right here
I cried easily as a small boy but after my best friend beat the s**t out of me for hitting his girlfriend with a ruler accidentally I stopped from 12 until I was about 20. I thought being a man meant not crying but that just lead to using other coping mechanisms like violence and getting mired down in toxic BS.

_________________
the problem with capitalism is that eventually you run out of other people's resources and cheap labour to exploit
戦争ではなく戦争と戦う
IsabellaLinton
Veteran

Joined: 1 Nov 2017
Gender: Female
Posts: 40,269

That's a good question Max. I wasn't a crybaby child and as I grew older I learned to hide my emotions from others. At my grandmother's funeral when I was ten I wanted to cry naturally, but I felt too guarded. I couldn't get the tears to start, and I knew it looked strange or offensive to others. I eventually forced myself to cry by putting my favourite, small plushie toy in the trash bin so that I would worry about it being lost. Somehow, that brought the tears which had otherwise been buried. (Yes I rescued my plushie lol -- desperate times bring desperate measures).

As an adult I've never been able to cry when I take SSRI, and even when I'm not on them I tend to hide my tears from people close to me. I'm embarrassed and afraid to be vulnerable. I'll put up a flat facade but break down in private.

My boyfriend cried when his cousin died. I think the only time he has seen me cry was when I had a meltdown in a copy shop, trying to prepare school reports for my ADHD assessment. It was an overwhelm / frustration type of cry instead of a sad one. I really do need to stop being so stoic. I wish I could let my guard down more often, but it's hard.
dragonsanddemons
Veteran

Joined: 19 Mar 2011
Gender: Non-binary
Posts: 6,263
Location: The Labyrinth of Leviathan
My body feels the need to cry when frustrated or overwhelmed. It's very, well, frustrating, because usually the last thing I want is to draw attention to myself or have other people asking me questions.

The concept of actually having any real control over crying is entirely foreign to me, no matter what I do neither stopping nor starting is at all voluntary, really all I can do is try to keep people from noticing, I would be ecstatic if I had some way of preventing it so maybe people would just leave me alone when I'm upset and can barely communicate anyway.

_________________
Yet in my new wildness and freedom I almost welcome the bitterness of alienage. For although nepenthe has calmed me, I know always that I am an outsider; a stranger in this century and among those who are still men.
-H. P. Lovecraft, "The Outsider"

When you assume, it makes an a** out of u and me.