Tell a story about the best Job you ever had
Page 1 of 1 [ 4 posts ]
Fenn
Veteran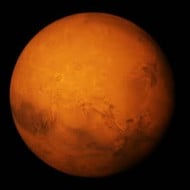 Joined: 1 Sep 2014
Gender: Male
Posts: 1,045
Location: Pennsylvania
ToughDiamond
Veteran

Joined: 15 Sep 2008
Age: 68
Gender: Male
Posts: 8,282

The pay wasn't too bad. Some of the bosses were jerks but I dodged most of their bullets and fired a few shots back. On a good day I got to do stuff that was fairly interesting. I got to rub shoulders with some very bright people. It was nice to have people around to talk to and to co-operate with, when the management would leave us alone long enough to allow that to happen. It was indoors and relatively comfy apart from a rather draughty air conditioning system. The hours were a bit longer than I'd have wanted (about 37 hours per week, and 7 hours of that for lunchtime and maybe 5 hours of it for rest breaks), but tolerable especially as they didn't get too fussed if I shortened them a bit as long as I got my work done, and I was often able to do that as long as the bosses didn't interfere and micromanage the work too much. I was able to retire at about 63 years old, though that was mostly because I lived frugally and managed to save enough up to do that, though the pension was relatively generous too. Having a daily routine of going to work and coming home gave some useful structure to my life. It was fairly quiet and civilised most of the time. I lived near enough to the workplace to come home for lunch, which helped me to stand the social pressure in an environment that was always potentially hostile. They gave me a few adjustments when I showed them my autism DX - not all I wanted but it took a lot of the stress out of my life.
Dear_one
Veteran

Joined: 2 Feb 2008
Age: 72
Gender: Male
Posts: 4,912
Location: Where the Great Plains meet the Northern Pines
I can't really pick out a best job, as they had such different characteristics, but perhaps the most memorable incident was getting my boss fired for being a fraud. I'd have taught him his job on the QT if he'd been nice, but he was a shouter as well as a fool.
The first week there, we were still building the workshop, and when he wanted to cut a 2 X 4, we'd hear the crosscut saw wind up and scream for a few seconds before he'd start his cut, barely slow down doing the work, and then slowly coast down for almost a minute. (Very early Rockwell-Delta) Well, I knew that saw very well, and cut my 2 X 4 with just one loud burst of noise, not even letting the motor finish it's harsh start-up brapp before coasting it through the wood, finishing with the blade stopped. Bossman could hardly believe it.
Joe90
Veteran

Joined: 23 Feb 2010
Gender: Female
Posts: 20,811
Location: South-East England
Well once upon a time I had the responsibility of keeping a whole fleet of buses clean and up to scratch. Life was simple then. It was hard work, but simple. I was very good at keeping the buses clean, nobody hardly ever complained, and I was just doing what I was paid to do. I was content.

Then the pandemic happened, that changed everything. We had to give up keeping the buses clean, and instead use up all our time disinfecting everything every day. Inevitably the buses got dirty. They were free of germs where people touched, but still dirty (if that makes sense). They are all in desperate need of a good clean (like the windows and the seats and floors, etc). I could get all the buses completely clean within about 2 weeks, cleaning about 2 or 3 a day until they're all up to scratch again. But no. The dumbass supervisor has decided to put the crappiest cleaner on the deep cleaning, and keeping me on the sweeping day in day out. Why? f**k knows. He's just a lousy supervisor who worries more about keeping this crap worker happy than having clean buses. So until this stupid supervisor resigns (in about 20 years time probably
), I'm going to be sweeping floors every day. Repetitive work. I miss doing deep cleans. I was brilliant at keeping the buses 100% clean.
_________________
Female
Aged 31
On antidepressants
Have ASD, ADHD and anxiety disorder
Empathy score: 61 out of a possible 80. (High)